Hello lovelies! Here's just a little update on what I've been up to recently, apart from chilling out at home and shopping :) This weekend I tasked myself with seeing as much of my family as possible and making the hours go by just that little bit quicker before I fly off to the sunny Caribbean for the next few months.
Saturday I drove Tony the few hours down south to see my grandparents, I haven't seen them in a little while because we keep getting our dates mixed up whenever I'm home. They took us on a lovely little wander around Lincoln, luckily the weather was still pleasant enough to go out without a coat. Tony had a great time seeing the beautiful Cathedral and castle, he'd never seen a building so big!
Knitted Tee: H&M // Pastel Roll-ups: MANGO // Shoes: Primark // Arm Cuff: Calypso // Cardi: Hollister
This is the only decent close up picture I could find of my outfit for the day. I was also wearing these
flipping adorable earrings
which I picked up from River Island on Friday for just £2!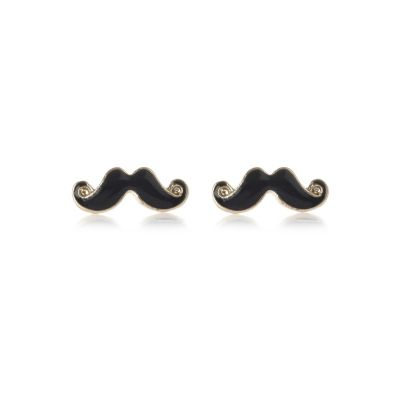 This is a gorgeous antique bookstore called Harlequin. It's amaaazing inside!
I'm so little compared to the huuuge cathedral!
Today, Tony and I had a bit of a wander around a humungous antique store with my parents. We saw some gorgeous bits and pieces, but no photos were allowed inside the building. I've just been spending time with my Nanna for the rest of today (she lives with us) and pottering about making sure everything is packed and ready for our 6am start tomorrow. I always get that funny looming feeling like I've forgotten something really important, even though I know that I can buy or borrow anything I need when I get there! Excited to have one last home cooked English meal before I head off, that's definitely one thing I miss - which is why my favourite store is one called Best of British, they sell all the yummy English stuff that you can't get over there, like Malt Loaf. *Nom nom*
I won't arrive there until about 3am UK time, so I have a review post scheduled for tomorrow while I'm flying across the Atlantic - but I could also make up a post showing you all what's in my super cute hand luggage bag if you'd like to see that? Also, what have you been up to this Bank holiday weekend? Let me know! ♥