Hello lovelies! Today I'd like to let you know about the amazing blog design services that the lovely Moe from
Five Sixteenths
offers. You have already seen a little peek into the creative flare that Moe has with her bi-monthly column here -
Style Something
- and if you've checked out her blog you'll have seen that she has creativity practically oozing from her pores. I am so jealous!
We got chatting alongside organising the bi-monthly column and I asked if she'd be able to do something about my navigation bar underneath my banner. I was really unhappy with the way it looked for such a long time - I really didn't feel that it matched the rest of my theme at all. I was too nervous to go for a whole blog revamp, so I just chose to change the part that bothered me the most.
Moe was so great, especially since I'm pretty useless when it comes to creativity or decisiveness. I had an idea of what I wanted it to look like in my head, but I couldn't express it properly into words. I just wanted it all to look "right". Even with such a vague description to go on, Moe set to work and within a day or two she'd already created the perfect navigation bar for me.
I love everything about it - the colour matches my theme perfectly, the text matches my banner perfectly and I absolutely adore the little teal hibiscus flowers that appear when you hover over each link. I can't express enough just how pleased I am with how it's turned out. After the first instalment, it required a few tweaks to get it to fit across the page how I wanted, but this took no time at all and Moe was more than wonderful to work with.
The great news is that Moe has a
Five Sixteenths shop on Etsy
where you can purchase some really beautiful pre-made blog designs (she also sells a gorgeous collection of handmade items that you should check out!). There is also plenty of options to add on extras to your basic blog design if there is something else you're looking for. Here is a selection of my favourite designs (click to shop!):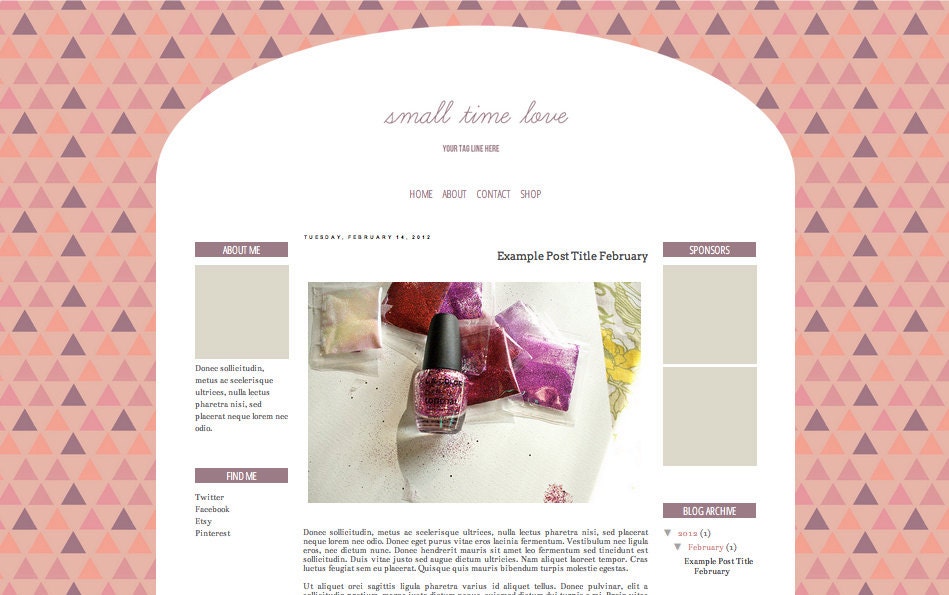 Small Time Love - $40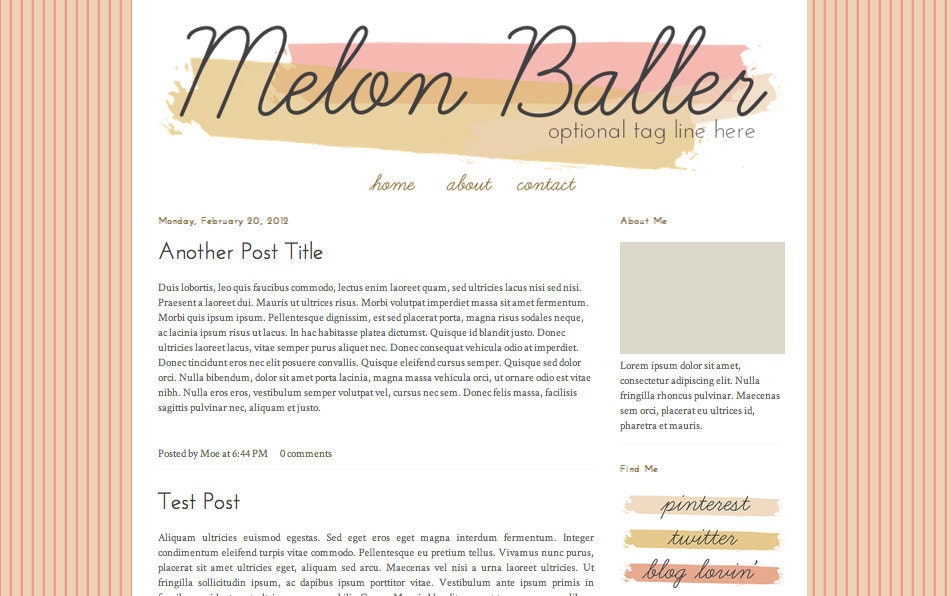 Melon Baller - $30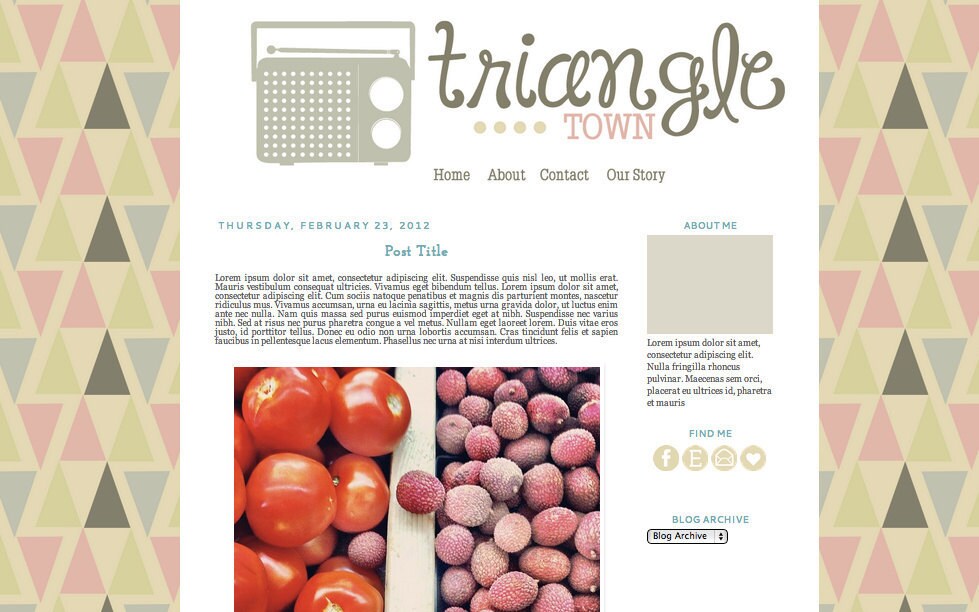 Triangle Town - $30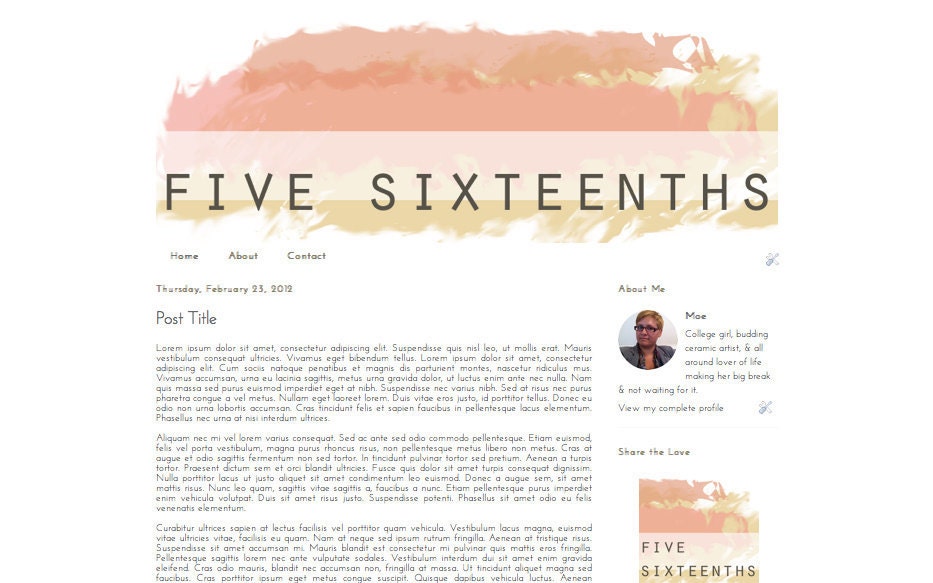 Five Sixteenths - $15
Aren't they all so beautiful?! You can find plenty more stunning designs by visiting the
Five Sixteenths shop
!
Huge thank you to Moe for creating my gorgeous navigation bar! What is your favourite Five Sixteenths blog design? ♥

*I was not paid or asked to write this post - it's simply an honest thank you for the amazing service that Moe provided for me!