I love the autumn winter season! A cute and snuggly jumper, some comfy jeans, a big warm scarf and some chic boots to finish it all off makes the perfect cold weather outfit for me! While I've never been big on handbags and make-up like most of the fellow blogging shopaholics I know - one thing I definitely have a problem with is shoes! Winter boots especially!! I've been snooping around the internet and I've picked out my save, spend and splurge favourites at the moment.
SAVE
I absolutely
love these Chelsea boots
by New Look! I have had my eye on the style for quite a few months now, but hadn't yet seen a pair I really liked that much- these are just perfect with a great price of just £35.
SPEND
These
Hunter boots
are gorgeous, I love the soft brown tones! You all probably know by now I'm a sucker for a pair of Hunters - but at £285 they're a little pricey (but still beautiful).
SPLURGE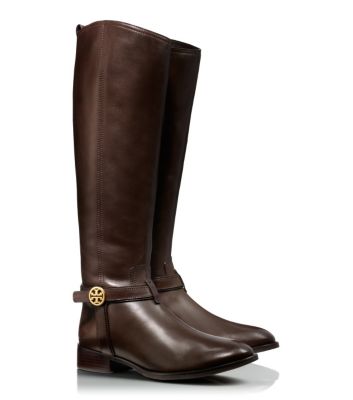 Excuse me while I just mop up my drool - these
Tory Burch boots
are so so stunning. I'd love to own them! These are definitely a splurge at £425!
Are you a winter boot fan too? Which ones would you buy?
*Sponsored Post
xoxo