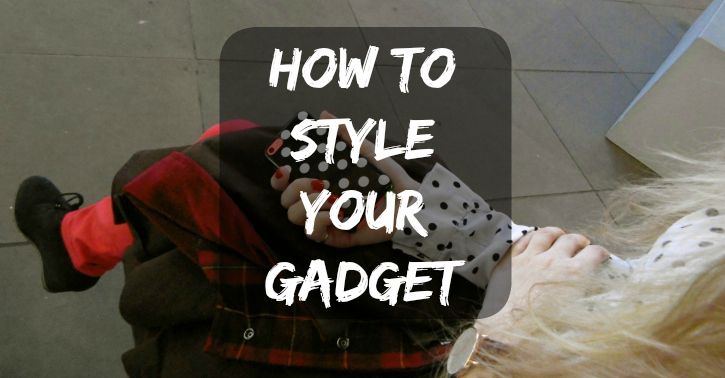 I am definitely not the sort of gal to shy away from a challenge, and so when Three threw down the gauntlet and asked me to have a crack at matching a tech accessory to my outfit I jumped at the chance. If there's something I love aside from blogging, it's all things geeky, nerdy and computery- so the opportunity to combine the two in a style challenge is always something I'm up for.
I was very kindly gifted a really beautiful black and white polka dot Kate Spade NY case for my iPhone 5c - and I instantly knew how I would pair it up with an outfit! I took the case and my matchy matchy outfit on a wander around MOSI.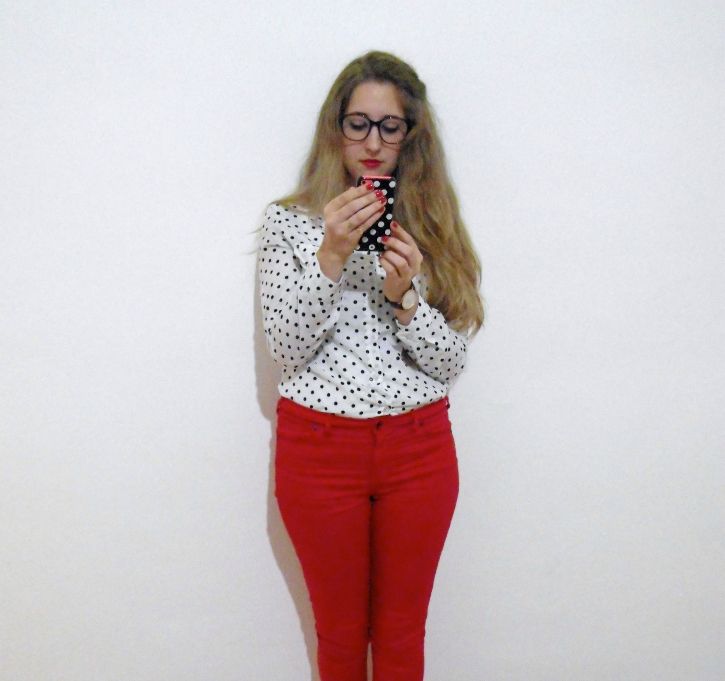 Head - to - toe: Glasses c/o Firmoo || Necklace: Primark || Shirt c/o OASAP || Jeans: Jack Wills || Booties: River Island || Wax Jacket: Henry Hunt || Satchel c/o LYDC || Phone Case: Kate Spade c/o Three || Watch: Daniel Wellington
I always think it's best not to go too closely matching, I don't want to give people a headache when they look at my outfit - totally relevant with a polka dot ensemble, which might send you dotty...
Sorry, I had to!!
I chose to go for some contrast with the opposite coloured spots on my shirt. As soon as I saw the case my thoughts moved to a lovely classic red colour to go with it, so I popped some on my nails, lips and of course my brightest, reddest jeans too. I tried my best to stick to the three main colours (red, white and black) with black boots, a dark coat (red tartan inside) and a bag with red tartan accents on it too - I do love a bit of mixing prints.
B and I had a lovely day wandering around MOSI, acting like complete big kids - the Victorian helter skelter was so much fun! We spent ages in the 3D printing gallery - which I highly recommend you check out, the things they have on display in there are totally mind blowing.
What do you think of my outfit? Do you think I met the gadget accessory match challenge? If you've ever planned your outfit around a gadget or tech accessory leave your link below, I'd love to see it!
I'd love your comments and thoughts below, or: @justrachblog // justrachblog@gmail.com
Follow me on Twitter
or on Bloglovin'
Like me on Facebook