I mentioned in my last post how much of a countryside fan I am - but I especially can't resist it on a beautiful day. B and I went for a walk in the glorious sunshine (and 15 degree heat!!) after driving about the country lanes and spotting a gorgeous clearing where people were walking their doggies. More of this please Mr Weatherman! It was a perfect style post opportunity...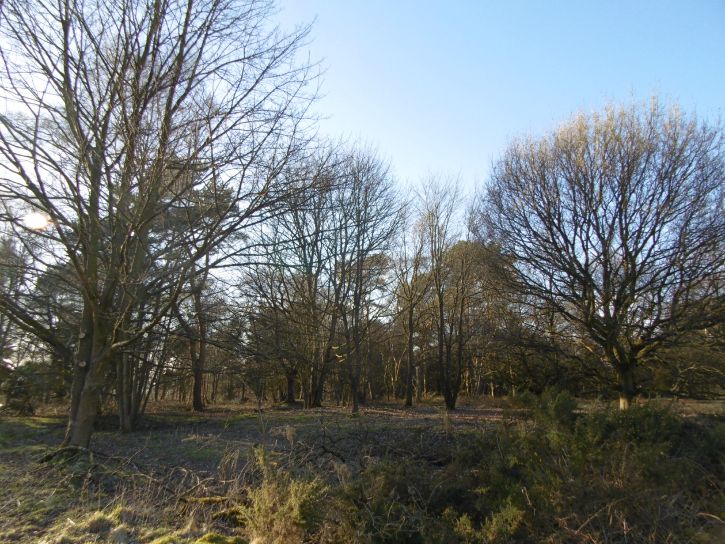 I think I look like I really need to wee here, but B insisted I keep the photo in! :)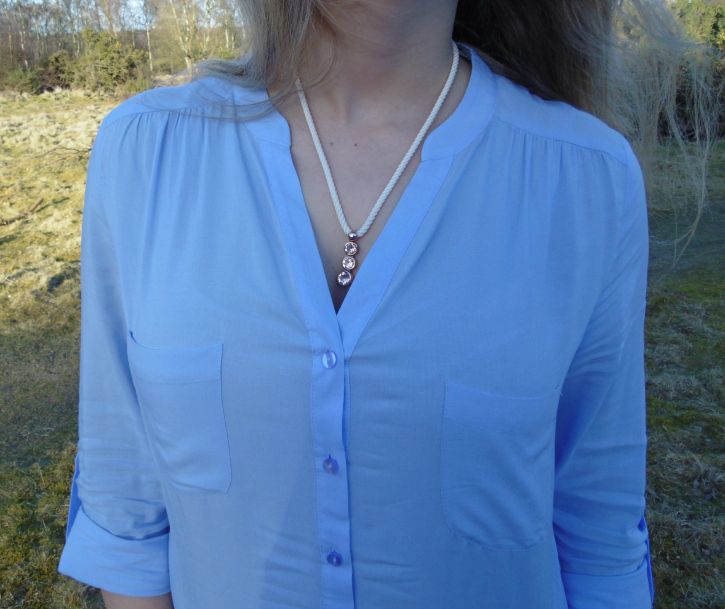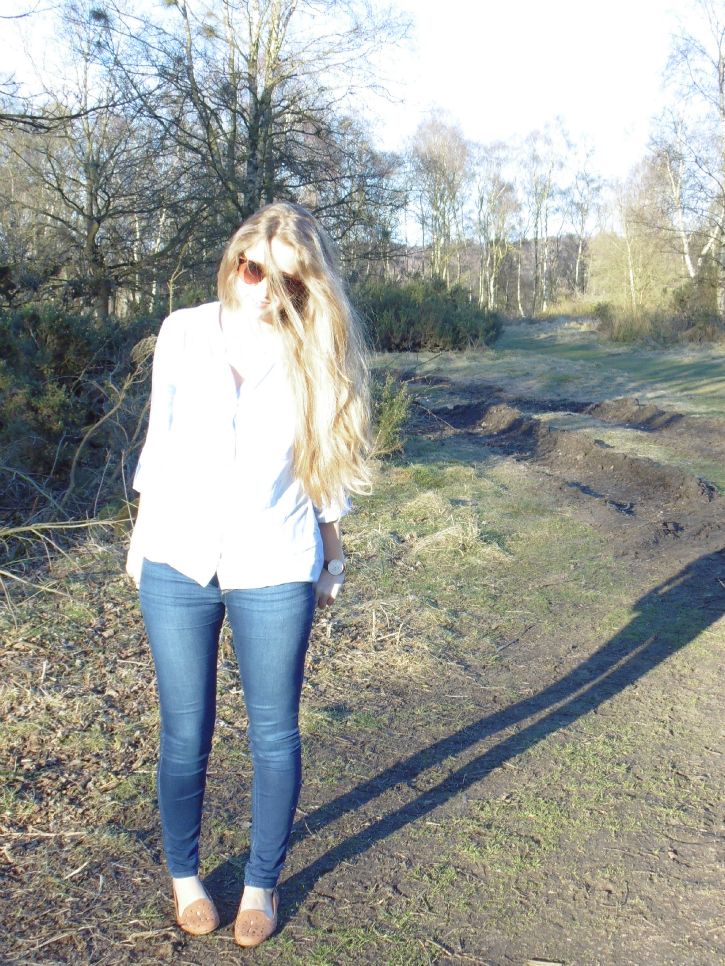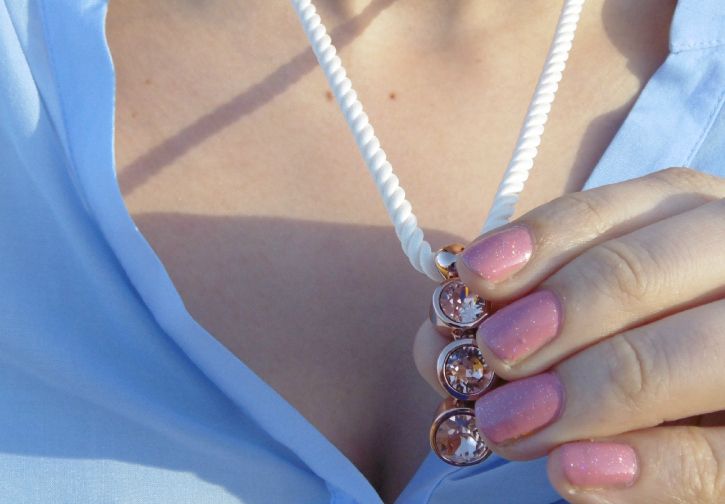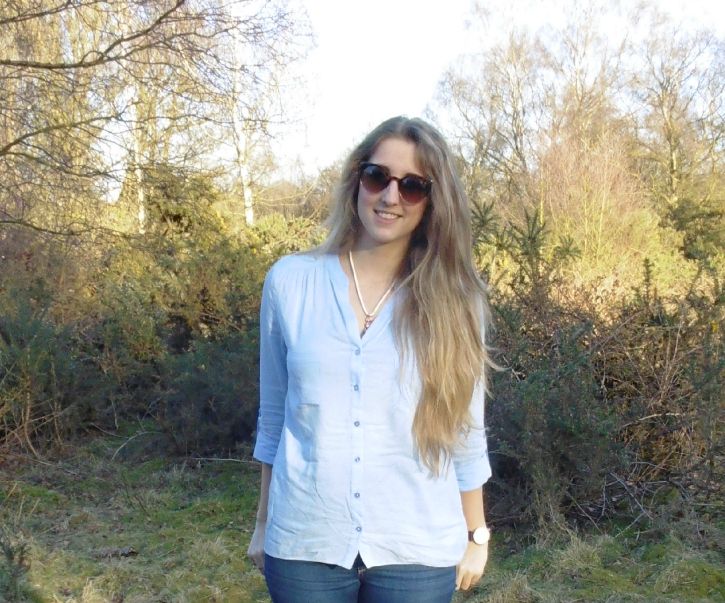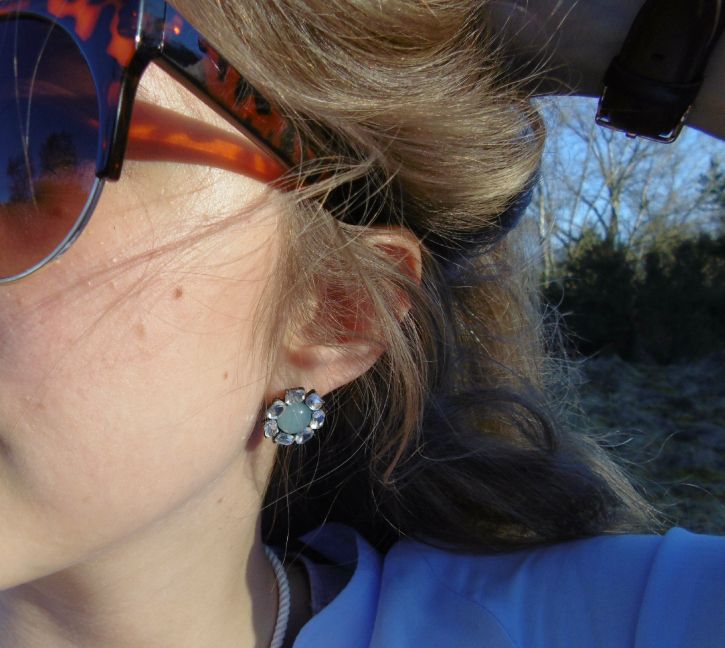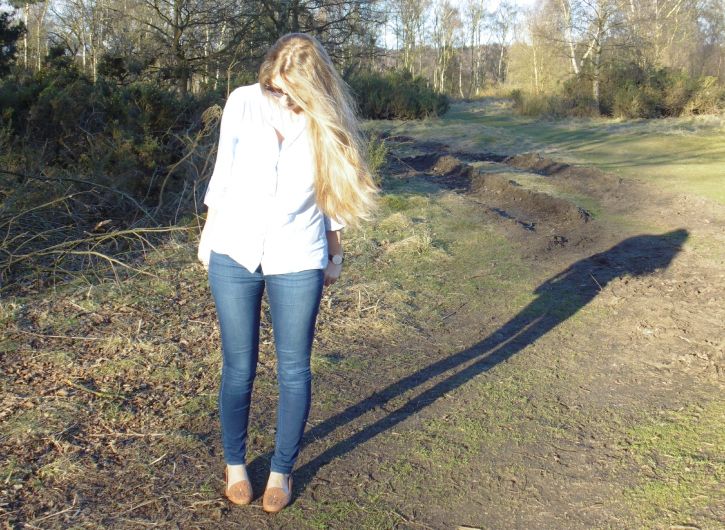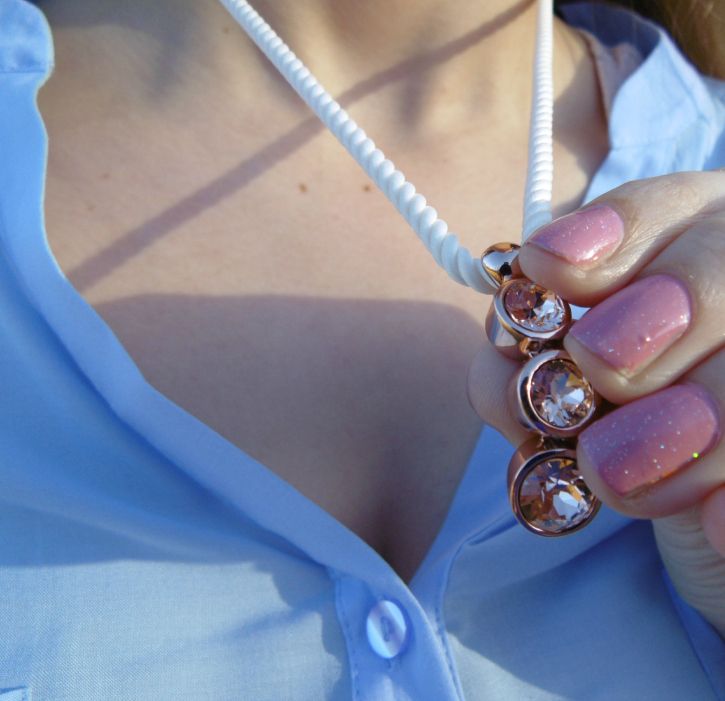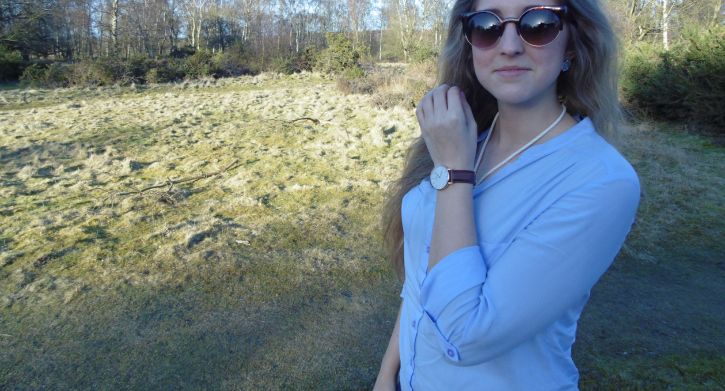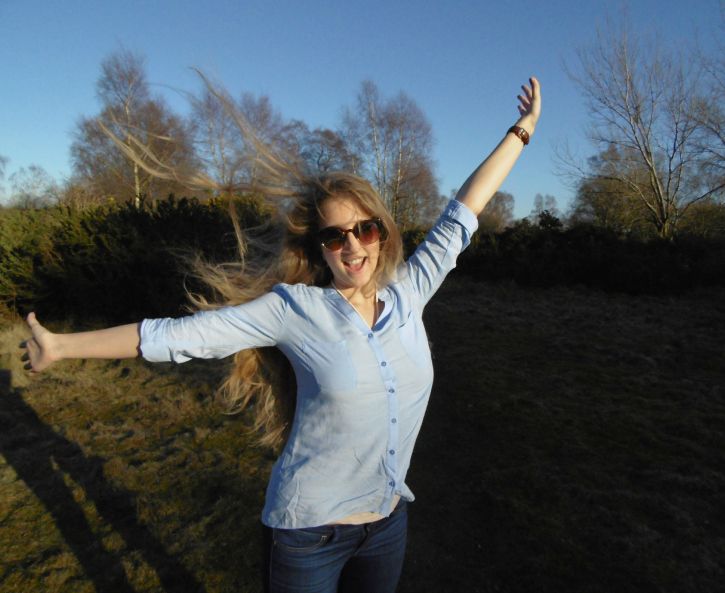 Head-to-toe: Earrings: Coast || Catmaster Sunnies: Topshop || Necklace: Aurora c/o House of Fraser || Shirt: Primark || Watch: Daniel Wellington || Jeans: Hollister || Shoes: Primark
We had so much fun wandering about in the beautiful weather, it *almost* felt like summer! I'm wearing another of the beautiful necklaces kindly sent to me by HOF - the coloured crystals are Swarovski Elements and I just love how they sparkle in the sun - so pretty! I think all that's missing from this outfit is a
beautiful handbag
, I've been peeking at the huge collection at House of Fraser and got my eye on some of the Michael Kors beauties!
Let me know what you think of my outfit! Do you have a handbag you'd pair with it?
I'd love your comments and thoughts below, or: @justrachblog // justrachblog@gmail.com
Follow me on Twitter
or on Bloglovin'
Like me on Facebook